Miigwetch and thank you to everyone who helped to make this such a successful and memorable conference. We hope to see you at HOS2016!
Please note that the National Native Addictions Partnership Foundation (NNAPF) and the Native Mental Health Association of Canada (NMHAC) merged in June 2015 to form the Thunderbird Partnership Foundation.
Registration
Thank you for your interest! This conference has already occurred but the Events tab lists upcoming conferences with which the Thunderbird Partnership Foundation (formerly known as NNAPF) is involved.
Vendors and Exhibitors
Thank you to all of the vendors and exhibitors for enriching our conference.
---
The registration rate for HOS2014 was $450 and included a conference package of NNAPF Toolkits and Guidebooks, workshop materials and access to online resources, lunch, and nutritious snacks each day.
---
First Nations culture must be central and foundational to addressing substance use issues and promoting wellness for individuals, families, and communities. This premise is gaining acceptance across governments, service providers, policy, and research. However, there are many questions on how culture is incorporated into the areas of policy, program development and delivery, evaluation, and research. Currently, there are a number of successful models of applied culture in research, policy, program design, and delivery that can provide valuable access to a network of Indigenous knowledge and practice for those working with First Nation individuals, families, and communities.


– or –
---
Master of Ceremonies: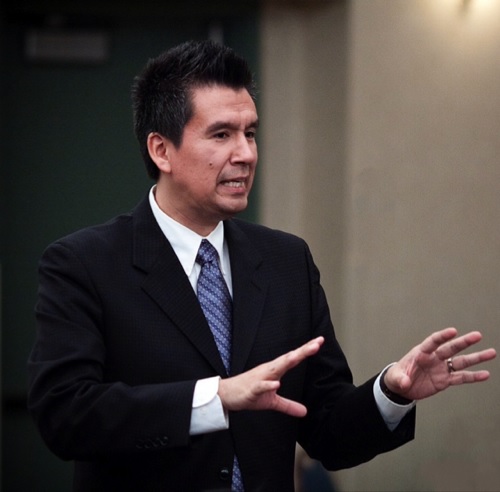 Stan Wesley was born and raised in Moose Factory, Ontario which is a Cree community on the South coast of James Bay. As a youth Stan began what would be a life-long career of bringing laughter and meaning…
Read More >
---
Keynotes: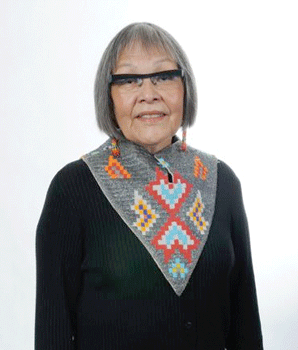 Madeleine Kétéskwew Dion Stout, a Cree speaker, was born and raised on the Kehewin First Nation in Alberta. After graduating from the Edmonton General Hospital as a Registered Nurse she earned a Bachelor's Degree in Nursing, with Distinction, from the University of Lethbridge and…
Read More >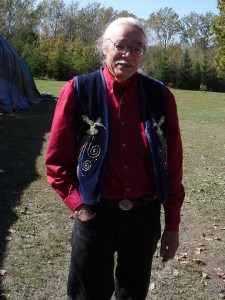 Elder Jim Dumont, Onaubinisay (Walks Above the Ground) is an Ojibway-Anishinabe of the Marten Clan and originally from the Shawanaga First Nation on Eastern Georgian Bay. He is the Chief of the Eastern Doorway of the Three Fires Midewiwin Lodge and, as such, is the keeper of the sacred Waterdrum and…
Read More >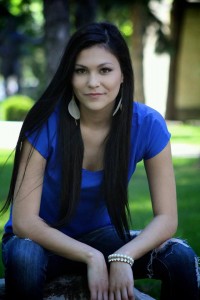 Michaella Shannon is a member of Frog Lake First Nations in Alberta. She currently lives in Saskatoon, Saskatchewan and is hoping to move to Toronto this coming fall. She is 18 years old and has finished her 1st year at the University of Saskatchewan. She plans to finish her first degree in…
Read More >
Objective
The goal of the conference is to promote knowledge exchange and knowledge transmission that honours Indigenous Knowledge and Cultural Practice in community based services and residential treatment to address substance use and mental health issues to promote wellness.
Conference Highlights
HOS2014 offers more than 25 unique presentations on the topics of Indigenous culture, substance use, and wellness. This wide variety of presenters includes community leaders, treatment centre workers, substance use and mental health professionals, and youth.
As a bilingual conference, HOS2014 is providing French interpretation for the main plenary sessions and one workshop per session.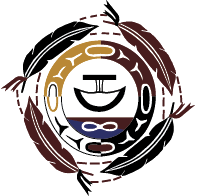 HOS2014 is a First Nations Wellness and Addictions Counsellor Certification Board (FNWACCB)* accredited conference. Conference participants can earn up to 11.75 hours towards becoming a certified First Nations wellness and addictions counselor.
*FNWACCB is now the Indigenous Certification Board of Canada (ICBoC).
There will be cultural activities throughout the conference including an evening Drum Social on June 24 and Sunrise Ceremonies on both mornings of the conference.
HOS2014 will feature exhibitors in the health and wellness fields as well as First Nations art and craft vendors.
NNAPF is offering an exciting opportunity for HOS2014 workshop presenters: Based on conference evaluations, at least 3 workshops will be chosen for further development of their wise practices. This means that toolkits, guidebooks, or other products relevant to the selected workshops will be developed for broad electronic distribution. These workshop presenters will be sponsored by NNAPF to present at the First Nations Health Managers Conference in Vancouver, September 2014. They will also receive guidance and partial sponsorship to present their workshops at the Healing Our Spirit Worldwide conference in New Zealand, November 2015.
Conference Program
The conference will share wise practices for applying First Nations culture in the areas of:
Community Based Services, including community development and land-based services
Residential Treatment
Cultural Competency
Research
Policy development
Evaluation and performance measurement
Leadership and Governance
Human Resources – working with cultural practitioners, multidisciplinary teams and collaborative partnerships across the social determinants of health.
Who would benefit from this conference?
First Nation service providers
First Nation health managers and administrators
First Nation, Provincial/Territorial, Federal government employees who are responsible for anyone of the following: funding, planning, delivery, monitoring and evaluation related to mental health and substance use
Researchers addressing First Nation mental health and substance use issues
All levels of government (First Nation, Tribal, Provincial/Territorial, Federal) who wish to increase their knowledge on making culture foundational to your programs and services.
---
NNAPF Annual General Meeting on June 26th, 2014
HOS2014 attendees were invited to stay for an extra day and join us for the Annual General Meeting on June 26th, 2014. The Annual General Meeting was a half day event that was also held at the Ottawa Delta City Centre hotel.
---
Contact information
Thunderbird Partnership Foundation
Phone: (519) 692-9922
Toll Free: 1-866-763-4714
Fax: (519) 692-9977
E-Mail:
info@nnapf.com
22361 Austin Line,
Bothwell, ON
N0P 1C0
---
Proudly sponsored by