Responding to Crisis in First Nations Communities
Avoiding a crisis isn't always possible. But some best practices grounded in cultural ways of knowing and doing can help.
On this page, you'll find useful material to help community members move from crisis to wellness.
You can download this poster as a visual guide.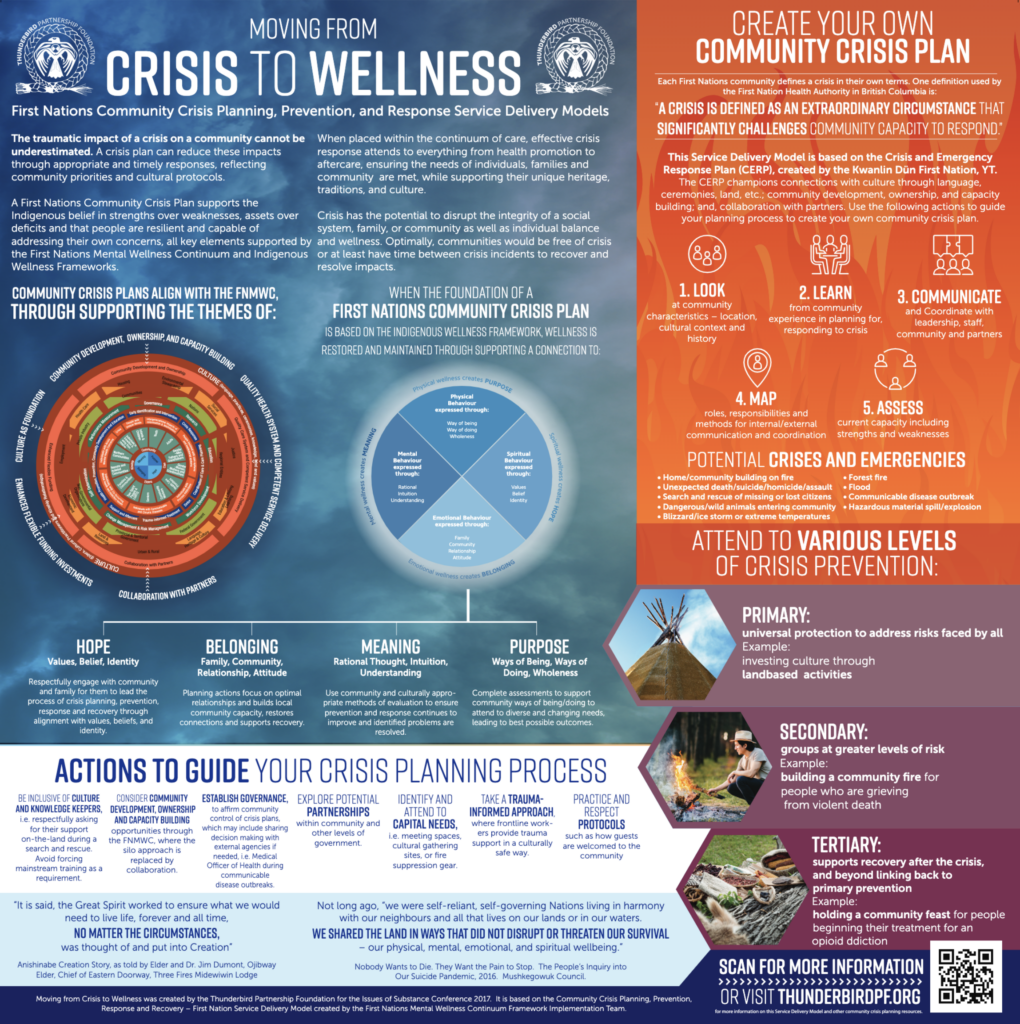 Read the service delivery model: