We are pleased to share material to help you create your own land-based healing programs.
The materials shared here come from the First Nations Service Delivery Model which were created by a working group that includes
the First Nations Mental Wellness Continuum Framework Implementation Team,

 

their colleagues, and

 

First Nations communities.
The poster, Wellness on the Land, was created to show the Service Delivery Model at the Issues of Substance Conference in 2017.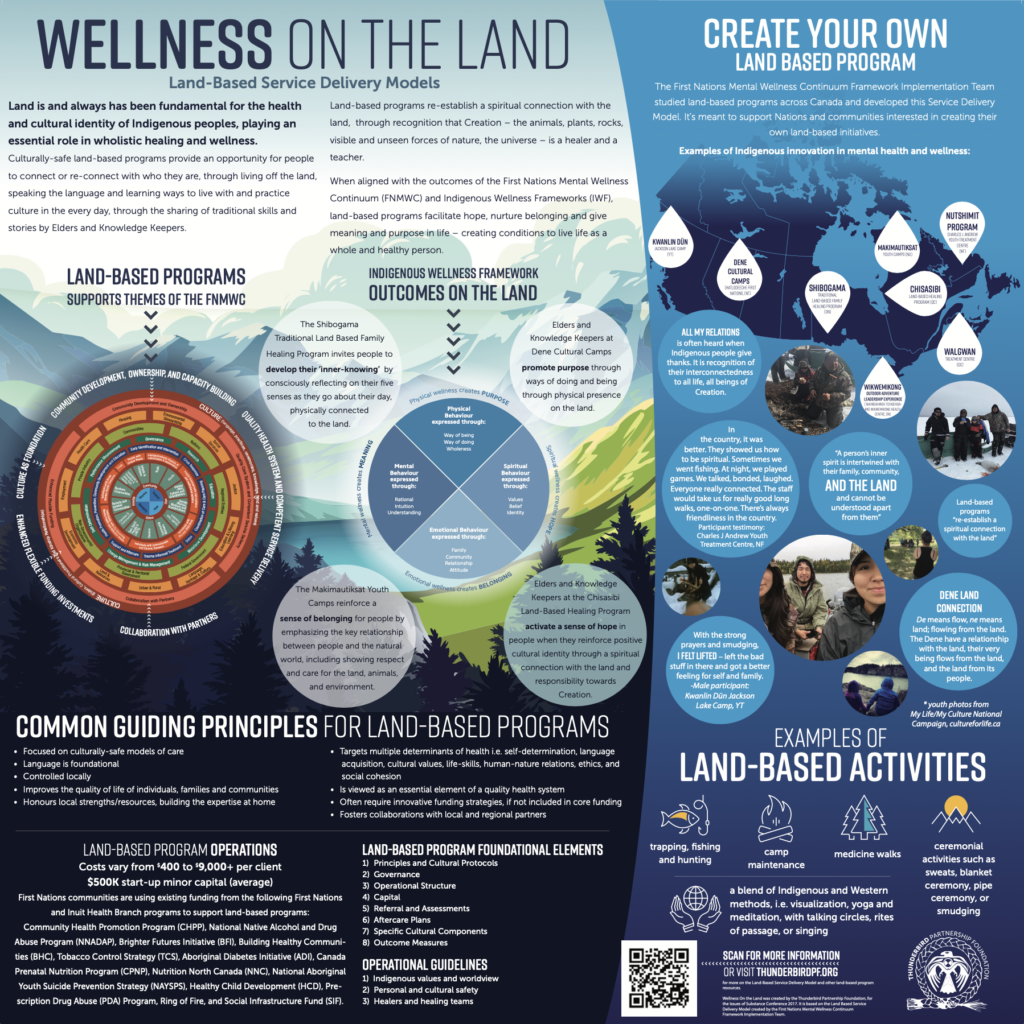 Read the service delivery model: