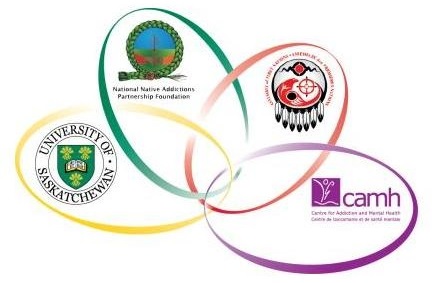 The Native Wellness Assessment
TM
(NWA
TM
) is the first instrument of its kind which measures the effect of cultural interventions on a person's wellness, from a whole person and strengths-based perspective. It is statistically and psychometrically validated as a reliable measure of change in wellness over time, across all genders, age groups, and cultures. The Thunderbird Partnership Foundation provides the NWA
TM
to communities, organizations and treatment centres that provide Indigenous culturally-based programs and services to measure the impact of culture on wellness.
The assessment is a product of the Honouring Our Strengths: Indigenous Culture as Intervention in Addictions Treatment (CasI) research project developed by a team of Indigenous and non-Indigenous researchers from across Canada, Elders, Indigenous Knowledge Keepers, cultural practitioners, service providers, and decision makers. For more on the CasI project, click below:
---
"Much of what we do in health research focuses on examining deficits and weaknesses. But now, for the first time, Indigenous treatment programs and centres across Canada will be able to measure wellness of the whole person based on their strengths."
– Carol Hopkins, Executive Director of the Thunderbird Partnership Foundation
---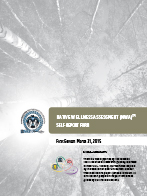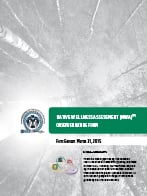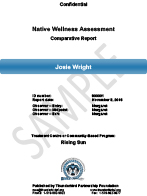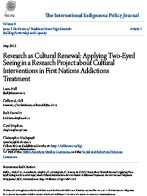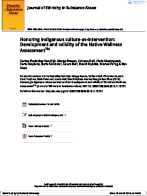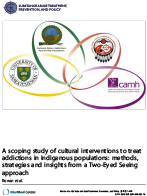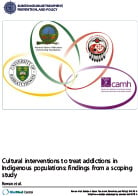 The NWATM is an Indigenous knowledge-based instrument that demonstrates the effectiveness of First Nations culture as a health intervention in addressing substance use and mental health issues. It is comprised of two assessment forms: the Self-Report Form (completed by client) and the Observer Rating Form (completed by treatment Substance Use/Mental Health Service provider). The assessment is designed to be administered either two or three times during the treatment cycle for each client.
The NWATM provides culturally-based information to guide treatment services which can include: spending time on the land, learning from traditional teachers and healers, as well as participating in storytelling and dancing. Positive outcomes from a pilot test of the assessment tool included the revelation that clients who knew their own language reported higher overall levels of wellness.
The NWATM measures the impact of cultural interventions on client wellness and proves something that First Nations people have long known; culture is the key to restoring and maintaining wellness. Over time, the use of the NWATM will establish an evidence base for the important role of Indigenous culture in addressing substance use issues and in promoting wellness. This tool is being used by registered treatment centres to track mental wellness over time through Indigenous cultural interventions and by focusing on clients' strengths.
Unregistered Access
If your interest in the NWATM is of a general nature, or you would like access for educational or research purposes, we are happy to share it with you. No registration is necessary for general access.
The NWATM is comprised of two assessment forms: the Self-Report Form (completed by client) and the Observer Rating Form (completed by Substance Use/Mental Health Service provider). Other documents provided include: a Comparative Sample Client Report 'Josie Wright' and three journal articles, which provide more information on the validity of the NWATM. Click here for access.
NWATM Permissions
You may use the NWATM for personal, educational and research purposes, and it may be freely copied as long as the Thunderbird Partnership Foundation is credited, and no changes are made. Additionally, you are granted permission to convert the NWATM into other formats such as a computerized or taped version for the visually impaired.
We understand there are times when a formal permissions document is necessary. If you would like a formal permission to use the NWATM, please contact us.
Citation: NWATM – Copyright© 2015, Thunderbird Partnership Foundation Inc. 22361 Austin Line, Bothwell, ON.
Need more information?
We are delighted to answer any additional questions you may have about the NWATM. Just fill out our NWA contact form and someone from our organization will be in touch.
---
Registered NWATM Access
We are currently updating our Native Wellness AssessmentTM access portal. Please check this page often for updates on our progress.