Individuals with severe addiction and/or mental health or chronic health issues require effective screening, assessment and referral; culturally competent services; and ongoing support and monitoring throughout their healing journey. Those who access these care options, benefit from strong connections to support networks, such as family and community. (FNMWC, 2015)
Our research and work has shown us that using culture as a foundation helps people to gain a greater sense of belonging and meaning in their lives.  We also see that using and applying concepts from culture helps service providers to interact with people who need help and with other in a way that is cooperative.  Having a sense of connection helps everyone to have hope, to feel more purpose and satisfaction in their work.
This is a list of common ways that culture have helped people to increase their sense of Hope, Belonging, Meaning, and Purpose: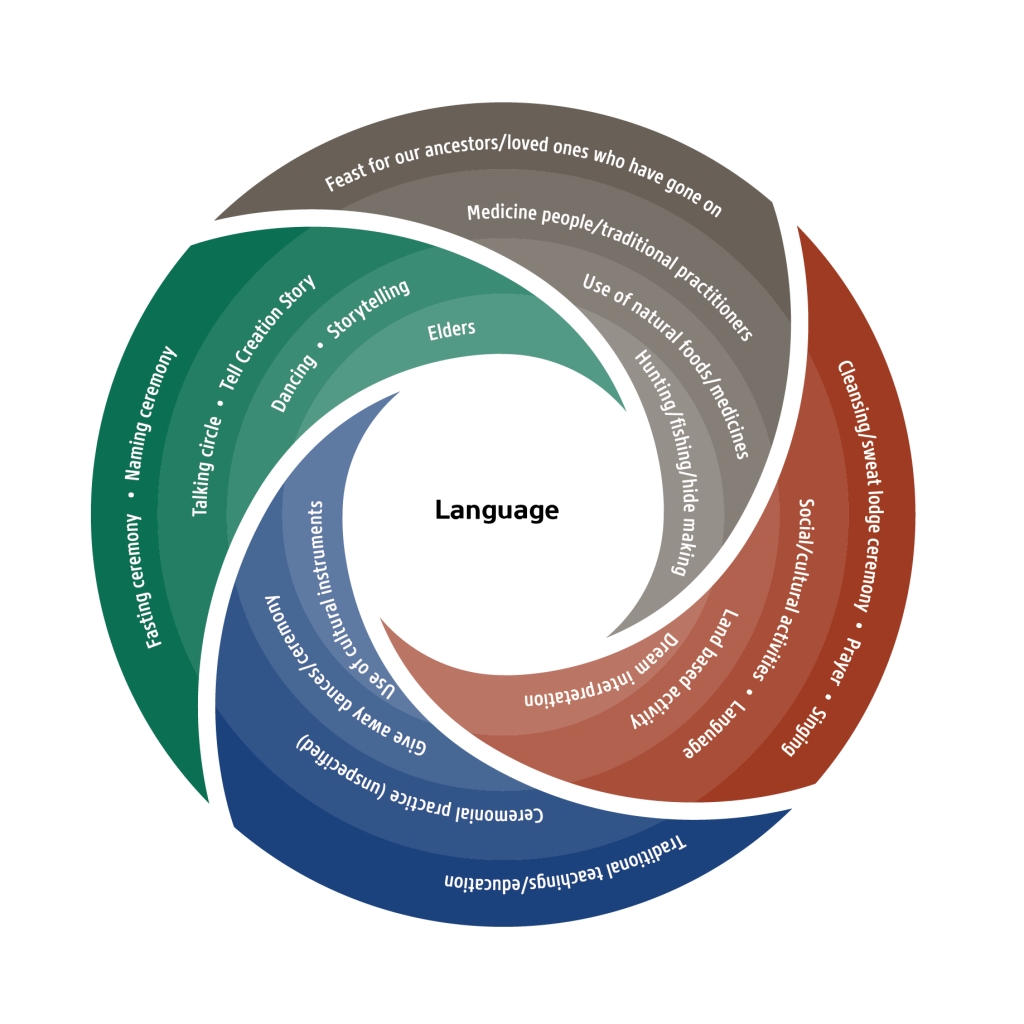 Honesty and Trust
Honesty is a foundational value for Indigenous Peoples. As described in the Anishnabemowin tradition, honesty is one of the Seven Grandfather Teachings which support personal well-being and living a life in harmony within community and nature. When we are honest with ourselves, we can be honest, truthful and trustworthy with others, and walk through life with integrity. (FNMWC, 2015).
Fear of stigma, punishment, or being denied services can lead people to resist reporting their crystal meth use, which in turn increases risks for other health challenges.
The truth can help wellness workers determine which medical interventions to use or avoid.
Listening can create a safe space where honesty can be expressed, building trust.
Use non-stigmatizing language and ways of being and doing to build trust and encourage honesty.
Some First Nations treatment centres include culture-based programs adapted to complex needs of people addicted to meth.